Conferences like the ATM in Dubai are a barometer of our industry.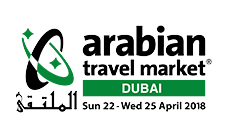 Every day is the right time to thank you for your continued support for the last 48 years of Renard International! What makes it challenging is to personally thank all of our clients and friends as they are scattered like the sands in the ocean.
Yet there are certain windows of opportunity which perhaps allow us to meet in person. I will be attending the ATM. Can we meet at the show or elsewhere? I would enjoy hearing how you and your business is doing and catch up.
At Renard International, Cornelia Volino, cornelia@renardinternational.com Secretary General of the World Chef Association, has joined us as Culinary Consultant as well as Chris Watson chris@renardinternational.com whom I am sure you know, who is the ex VP HR, Hilton Asia and ex VP HR, IHG Mid East. He has opened our S.E. Asia office based in Bangkok. Please write to both and say hello. They bring a new view point on our industry.
In the meantime, if I can assist you or your Group or a friend, just ask. We are completing our 2018 hotel Salary Surveys and they will be sent to you on your request by email, or we will provide you with a hard copy in person.

P.S. Are you a Serviced Residence Specialist? If so, we have just completed our Draft of Global Serviced Residence General Manager Salary Survey. Would you wish to receive a copy?
I look forward to hearing back from you.
At Renard, customer service is not a "Department" it's an "Attitude"!

Sincerely,
Stephen J. Renard
President
RENARD INTERNATIONAL HOSPITALITY SEARCH CONSULTANTS 
121 Richmond Street West, Suite 500 
Toronto, Ontario, Canada, M5H 2K1 
Tel: (1) 416 364 8325, ext. 228
Mobile: (1) 416 890 0903 
Fax: (1) 416 364 4924 
Email: Steve@renardinternational.com 
Web site: www.renardinternational.com   www.renardglobalmanagement.com
---
Keep up to date with all the latest at Renard International by following us on Twitter and on Facebook. You can follow us by clicking the links below or by searching for us on either site.