Why do Resignations and Relationships fail due to Inter-company Transfers and New Relocation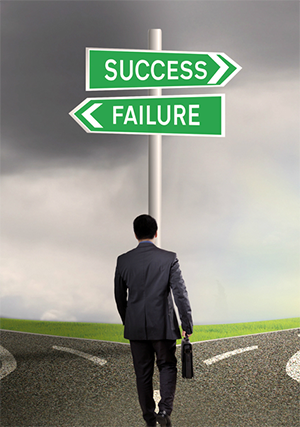 This is a topic that no company wishes to discuss publicly, as it may deter company transfers which are the "life blood" of internal promotions and career development within hotel, resort or restaurant groups.
Most groups we polled did not have a hand-book of the area employees are being transferred, just employed to, other than to offer advice on the company's policies regarding relocation like baggage allowance, flights, temporary accommodation, etc.
We know that on many occasions when employees have been transferred or are just employed, they either decide to leave the company or suffer marriage break-ups as a result of no prior knowledge of location, culture, etc. They may also have incompatibility with new surroundings and this leads to their family's inability to integrate when in a new region.
Perhaps there should be more assistance offered to transferred or new employees. Companies should make a greater effort in helping these individuals and their families feel comfortable in their new homes and environment. We reached out to some of the key Human Resources players in our industry, as well as Vice Presidents of major hotel companies and asked them, on the condition of anonymity, what their thoughts were on this issue.
Based on our survey and their recommendations with regards to inter-company transfers and new hires we have listed 15 suggestions below. Can you think of more?
Suggestions for families and new employees to assimilate into their new environment and community:
Everyone who replied agreed that a company should designate a well-seasoned team member as "New Employee Ambassador" to show the new arrivals "the ropes" in order for them not to make mistakes with respect to any purchases, areas to visit, or specific things to be aware of, as the culture may be different from where they are coming from.


Look for local professional groups to join such as Skal, Rotary, Lions, etc. or any international organization which offers regular meetings and events to meet other similar members. You can also find a local church, synagogue, temple, religious or spiritual organization to join in your neighbourhood.


If you are sports minded, join a sports league perhaps consisting of some of your peers in the hospitality community, such as cricket, baseball, hockey or the like.


Hobbies: Join hobby groups you are interested in, such as numismatics or book clubs, art clubs, etc. There are always hobby groups that cater to everyone's respective interests.


Occasionally visit bars and restaurants that hoteliers frequent in order to make friends with folks of similar background, i.e. British Pub or Swiss Restaurant, etc.


Hotel activities: Attend all hotel functions for staff to meet other department team members.


Invite people that you work with and friends that you have made to your home, so you get to know them on a more casual and informal manner.


Use local Libraries to connect with members of the community who speak your mother tongue or language you know, attend meetings or social events where you might meet people with similar interests and speak the same language and thus create your own network in the community


Search for advertisements in the local newspapers where there are social functions or groups that you may have an interest in and wish to join. Use social media apps like "Meetups" or "Eventbrite" to find activities to join.


Reach out to well-known hoteliers in the area who are known to be generous with their time. Connect with them, introduce yourself and ask them for introductions to social and volunteer organizations


Most important, do not work 24/7 on a new job even if you wish to prove yourself. Work reasonably so you can give time to your family and children (if you have any). This is the major reason for family break ups as the spouses are left too much on their own.


Charities – If family members cannot work, perhaps they can volunteer and donate their time to charitable organizations. E.g. We know a family member in Jakarta who visited the local prison and worked with and tried to help expatriates who were arrested


Go and explore your new surroundings. Take time to visit the new local places of interest and enjoy learning about the culture and the people around you.


Look up or set up an expatriate group or blog in order to let people know of your availability and that you have arrived. If your partner cannot find employment or do volunteer work, he/she can take classes or go back to school to learn the new local language or study a subject that they have a keen interest in such as painting, art, history etc.


If the family has school age children, it is important for the partner who takes care of the children to make friends with the parents of children going to the same school and who may be in the same age group, so they can plan events together and form a support group
Most Important… Do something! Be connected! Everyone says that over and over again! Do not wait for the telephone to ring. Even if you or your family are not outgoing people it is important for your wellbeing. It's important that your family readjusts by getting out there and making a new life for yourself in your new environment and job.
We look forward to your comments and further suggestions.


At Renard, customer service is not a "Department" it's an "Attitude"!

Sincerely,
Stephen J. Renard
President
RENARD INTERNATIONAL HOSPITALITY SEARCH CONSULTANTS 
121 Richmond Street West, Suite 500 
Toronto, Ontario, Canada, M5H 2K1 
Tel: (1) 416 364 8325, ext. 228
Mobile: (1) 416 890 0903 
Fax: (1) 416 364 4924 
Email: Steve@renardinternational.com 
Web site: www.renardinternational.com   www.renardglobalmanagement.com
---
Keep up to date with all the latest at Renard International by following us on Twitter and on Facebook. You can follow us by clicking the links below or by searching for us on either site.